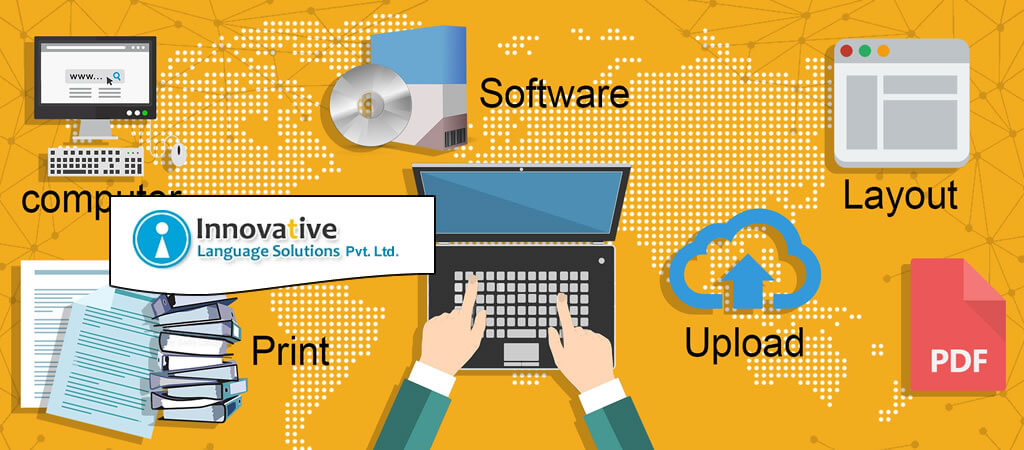 We have an experienced team of graphic designers to handle your Desktop Publishing needs. Our translators work closely with the Desktop Publishing team and they proofread the document before it is sent to the client. Whether it is a top quality product brochure, a manual, or a single page layout, you can count on Innovative Language Solutions to format your document strictly to your design guidelines.
Our Desktop publishing specialists have a sharp eye for detail and an extensive knowledge of the most popular software packages to ensure that our service meets and/or exceeds your expectations. More often than not the wrong platform and software options are used and it makes things a lot harder for DTP, however, even when someone uses the correct software, DTP can be extremely tough still. 
Innovative Language Solutions' best practices and processes integrate with your style guide to ensure efficient receipt and delivery of your DTP Documents. Our Desktop publishing specialists make sure that we have everything from the very beginning of the project, to avoid any formatting hiccups during the project.
Some of the DTP applications we work with:
Adobe Acrobat Professional

Adobe Photoshop

Adobe Illustrator

Adobe InDesign

MS Publisher

MS Excel

MS Word

MS PowerPoint
Before we offer this service, we do ensure the client has received a special DTP price and are happy before proceeding. At Innovative Language Solutions, we review each page of translation ensuring there are no formatting issues and compare to original materials.